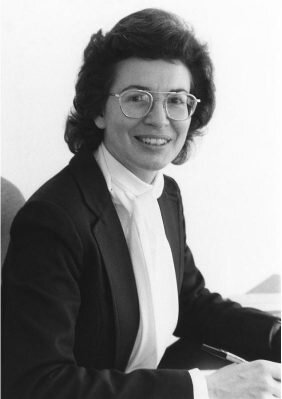 For this Women In History Wednesday, we have Nancy M. O'Fallon Dowdy!
She graduated with a Master of Science in 1961 in Nuclear Engineering and received her PhD in Physics in 1966. 
She was instrumental in nuclear disarmament dialogues after the Cold War.
She served as Assistant Vice President for Research at the University of Chicago; representative to the START delegation for the Arms Control and Disarmament Agency (ACDA) and Chief Science Adviser at ACDA; and as Special Representative for Arms Control and Disarmament Negotiations, which was appointed by President George H.W. Bush.
From 1987-89, Nancy was a William C. Foster Fellow for the United States Arms Control and Disarmament Agency.
She received several other awards, such as the Superior Honor Award for the Arms Control and Disarmament Agency in 1992 and the Meritorious Honor Award in 1993. Also, in 1996, she was appointed a fellow of the American Physical Society.
Women featured in our weekly series are part of the 150 for 150 website Celebrating the Accomplishments of Women at the University of Illinois at Urbana-Champaign. The website was created by the Gender Equity Council and the University Library to highlight women who have made significant achievements during their time at the University either as students, staff, faculty, or alumni.