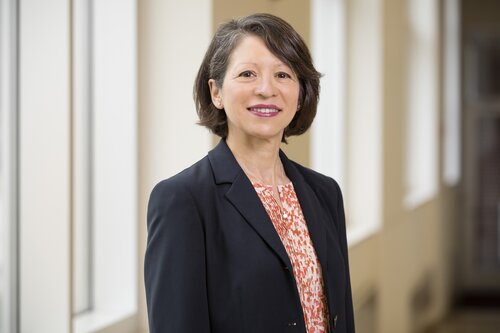 Contact Information
University of Illinois at Urbana-Champaign
Department of Kinesiology and Community Health
1206 S. Fourth Street
Champaign, IL 61801
Biography
Dr. Lara-Cinisomo's research focuses on addressing mental health disparities in women and mothers, particularly racial and ethnic minorities, immigrants, and military populations. Her research approach builds on a framework focused on psychosocial, cultural, structural and physiological factors. Specifically, she examines how contextual factors (e.g., culture, biology) are associated with poor mental health in her populations of interest. As such, she takes an integrated approach to understand mental health disparities in mothers and women.  Recently, she completed several studies that examine associations between hormone function (i.e., cortisol and oxytocin) and perinatal depression in Latinas. Dr. Lara-Cinisomo also completed a novel study on the effects of mindfulness on the mental health of caregivers of veterans. Currently, she is conducting a multisite study on prenatal depression, diabetes, and disease management. Dr. Lara-Cinisomo is also exploring brain activation in the context of pain in postpartum women with and without depression.
Research Interests
Perinatal mental health; Latina mental health; racial and ethnic minority women; caregivers of veterans; depression; stress; pain
Additional Campus Affiliations
Affiliate, Center for Social and Behavioral Science
Associate Professor, Kinesiology and Community Health
Associate Professor, Nutritional Sciences

External Links
Recent Publications
Note: * denotes peer review, # denotes student among authors
*#Lara-Cinisomo, S., Akinbode, T., & Wood, J. (in press). A systematic review of somatic symptoms: Do race or ethnicity matter? Journal of Women's Health.
*#Lara-Cinisomo, S. & Akinbode, T. (2020). Research Recommendations on the Effects of Postpartum Depression and Pain on Infant Care and Development. Journal of Obstetric, Gynecologic & Neonatal Nursing, 49(5), 416-422.
*Lara-Cinisomo, S., Taylor, D. B., & Medina, A. L. (2020). Summer Reading Program with Benefits for At-Risk Children: Results from a Freedom School Program. Reading & Writing Quarterly, 36(3), 211-224. DOI: 10.1080/10573569.2019.1627968
*#Lara-Cinisomo, S., Han, B., & Neuhausen, R. (2020). Exploring the Role of Depressive Symptoms, Service Members, and Spousal Demographic Characteristics on Military Spousal Employment. Armed Forces & Society, 46(3), 397–423. DOI: https://doi.org/10.1177/0095327X19848013
*Caparros-Gonzalez, R.A., Romero-González, B., González-Perez, R., Lara-Cinisomo, S., Martin-Tortosa, P.L., Oliver-Roig, A., & Peralta-Ramirez, M.I. (2019). Maternal and neonatal hair cortisol levels and psychological stress as predictors of human milk production. Advances in Neonatal Care, 19(6), E11-E20. DOI: 10.1097/ANC.0000000000000660
*#Lara-Cinisomo, S., Fujimoto, E. M., Oksas, C., Jian, Y., & Gharheeb, A. (2019). Pilot study exploring migration experiences and perinatal depressive and anxiety symptoms in immigrant Latinas. Maternal and Child Health Journal, 23(12), 1627-1647. DOI: https://doi.org/10.1007/s10995-019-02800-w
*#Lara-Cinisomo, S., Santens, R., & Fujimoto, E.M. (2019). A pilot randomized controlled trial of a mindfulness-based intervention for caregivers of veterans. Mindfulness, 10(9), 1855-1869. DOI: https://doi.org/10.1007/s12671-019-01131-9
*#Lara-Cinisomo, S., Fujimoto, E.M., & Santens, R. (2019). Feasibility of a mindfulness intervention for caregivers of veterans. Journal of Holistic Nursing, 37(4), 322-337. DOI: https://doi.org/10.1177/0898010119831580
*#Lara-Cinisomo, S., D'Anna-Hernandez, K., Fujimoto, E.M., & Pedersen, C.A. (2019). Exploring associations between perinatal depression, anxiety, and urinary oxytocin levels in Latinas. Archives of Women's Mental Health, 22(4), 447-455. DOI: https://doi.org/10.1007/s00737-018-0910-6
*#Lara-Cinisomo, S. Wood, J., & Fujimoto (2019). A systematic review of cultural orientation and perinatal depression in Latina women: Are acculturation, Marianismo, and religiosity risks or protective factors? Archives of Women's Mental Health, 22(5), 557-567. DOI: 10.1007/s00737-018-0920-4